Vision and Mission Statement

To be a prominent player in global shipping by maintaining diversified marine assets, providing reliable & efficient shipping services to overseas and Pakistan's sea borne trade, maintaining relationship of integrity and trust with our customers, partners, employees, safeguarding interests of our stakeholders and contributing towards betterment of national economy, society and the environment.
Business Ethics and Values:

Good governance with high degree of integrity, transparency and accountability.
Develop and maintain good corporate culture.
Ethical business practices respecting international regulations governing shipping.
Promote and reward merit and eliminate discrimination in all forms.
Read More
Pakistan National Shipping Corporation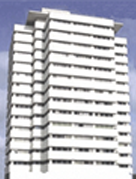 PNSC is the national flag carrier managing a fleet of 09 vessels. The Corporation's head office is located in Karachi. A regional office based in Lahore caters for upcountry shipping requirements. The Corporation also has an extensive overseas network of agents looking after its world wide shipping business.
Chairman's Message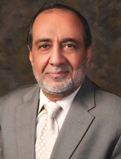 PNSC like any other national shipping company is very special and challenging. It is special because of, the truly global nature, the highly cyclical markets at play, and the unique competitive structure, with many determined players in oceans to compete with. It is challenging because of ever changing market dynamics.

The accomplishments of our corporation require the diligence and acumen of professional people working together to meet our aspirations of recognition as one of the best global shipping companies and to deliver as we promise to our clients. As we march forward we continue to keep these thoughts in mind and strive to find the best mix of continuity and change to respond to volatile shipping market's dynamics.
Read More