Chairman's Message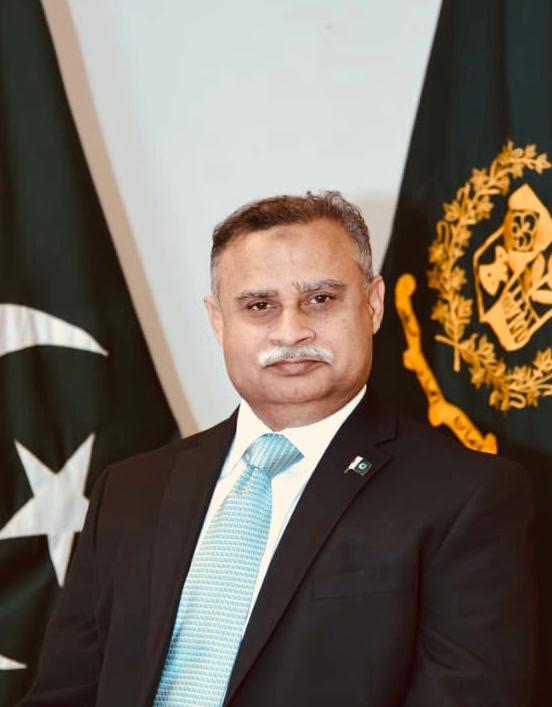 Mr. Rizwan Ahmed
Chairman & CEO of Pakistan National Shipping Corporation
Pakistan National Shipping Corporation (PNSC) is the custodian of Pakistan's illustrious shipping heritage and is Pakistan's national flag carrier. Since its incorporation vide the PNSC Ordinance, 1979, PNSC has strived to fulfill its duty to the nation towards providing Pakistan a reliable and dedicated shipping service thus representing the nation in the global shipping arena. Since its incorporation, PNSC's commercial focus has extended beyond basic shipping into associated opportunities including NVOCC business and maritime engineering works. PNSC has evolved into an industrial provider of maritime freight services directly to producers, refineries and end-users of raw materials and commodities.

PNSC's commercial and financial profile has improved significantly in recent years. An increase in the Corporation's share price and a consistent dividend payout policy is a testament to this improvement. The Corporation continues to maintain an enviable long term credit rating of AA from PACRA. These achievements could not have been possible without the focus and dedication from PNSC's management, officers and staff. With these achievements, PNSC is poised to take advantage of opportunities through its fleet development plan and by venturing into commercially viable projects related to the Gwadar Port and to CPEC.

As a responsible corporate citizen, PNSC commits itself towards the concept of a sustainable healthy environment for all segments of society. Recent initiatives focus upon the preservation and protect of marine environment at sea and within ports. These initiatives include enhancement of efficiencies where possible for use of greener fuels and towards compliance with international standards regarding the use and disposal of waste oils and lubricants. The Corporation is committed to adopting in letter and in spirit the IMO MARPOL standards as and when they become applicable. Likewise, the Corporation is committed to the strictest safety practices for the safety of life at sea.

PNSC's greatest assets are PNSC's human resource, determination, competitive instinct and oneness of purpose. PNSC shall endeavor to fulfill its mission by maintaining cost effectiveness without compromising on quality of service with tangible results.

It is my privilege and honour to have assumed the office of Chairman and CEO of PNSC.


Rizwan Ahmed